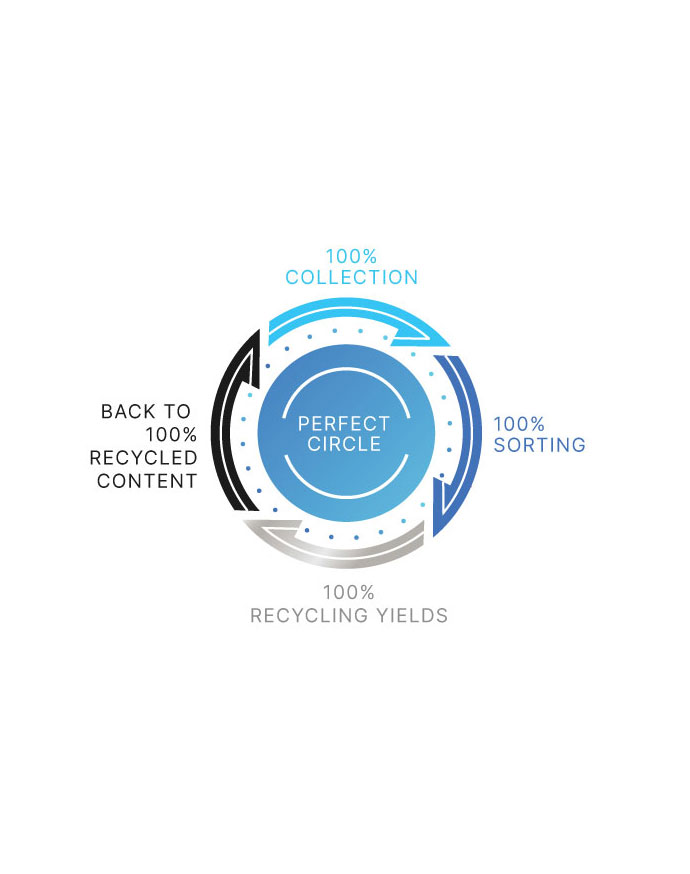 Industry Collaboration on Real Circularity
Only by Working Together can the Aluminum Industry Achieve Real Circularity.
In a perfect system, aluminum is the model for circularity. It is infinitely recyclable, doesn't lose its value when recycled and is easily processed and sorted. However, we do not have a perfect global system and we can do better. As an industry, we must work together to:
Improve recycling rates
Increase recycled content
Design for circularity
Support policies and infrastructure that maximize recycling yields
Increasing the circularity of aluminum requires collaboration across the industry. This is bigger than any one company, region or technology. We are eager to collaborate across the industry on a global strategy to improve the real circularity of aluminum.
OPPORTUNITIES FOR ALUMINUM CAN CIRCULARITY BY 2030
90% Global Recycling Rate of Aluminum Beverage Cans
85% Global Recycled Content
+95% Recycling Yields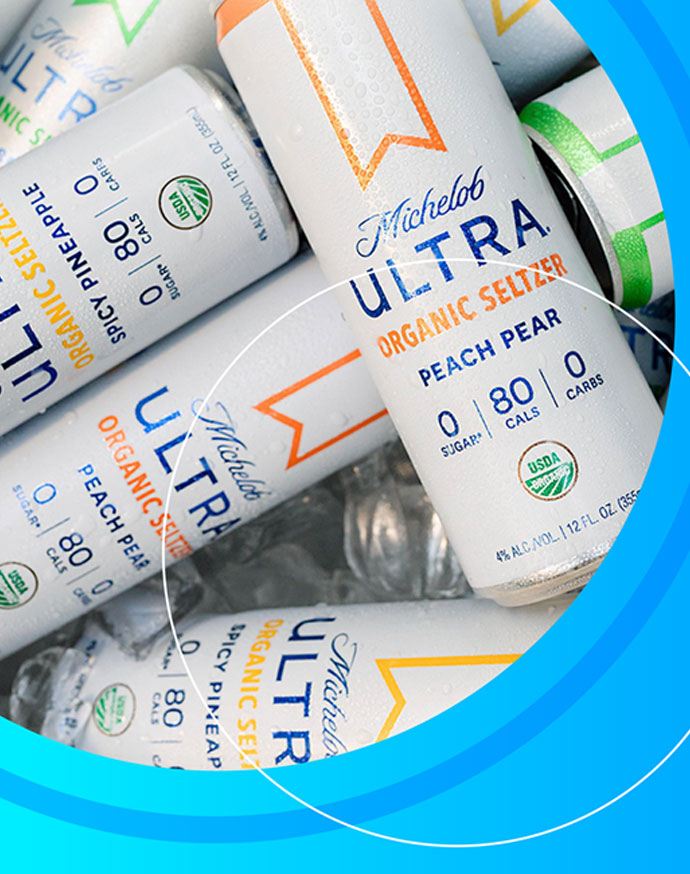 Ezgi Barcenas
Global Vice President, Sustainability, Anheuser-Busch InBev
"We are pleased to see the ambition for the aluminum packaging sector outlined in Ball's "Toward a Perfect Circle Vision." At Anheuser-Busch InBev we also believe in setting ambitious targets and that by working with our peers, local governments, suppliers and non-governmental organizations we can achieve our circular packaging and climate targets. We look forward to participating in the development of the recycling roadmap and carbon pathway plan for aluminum packages."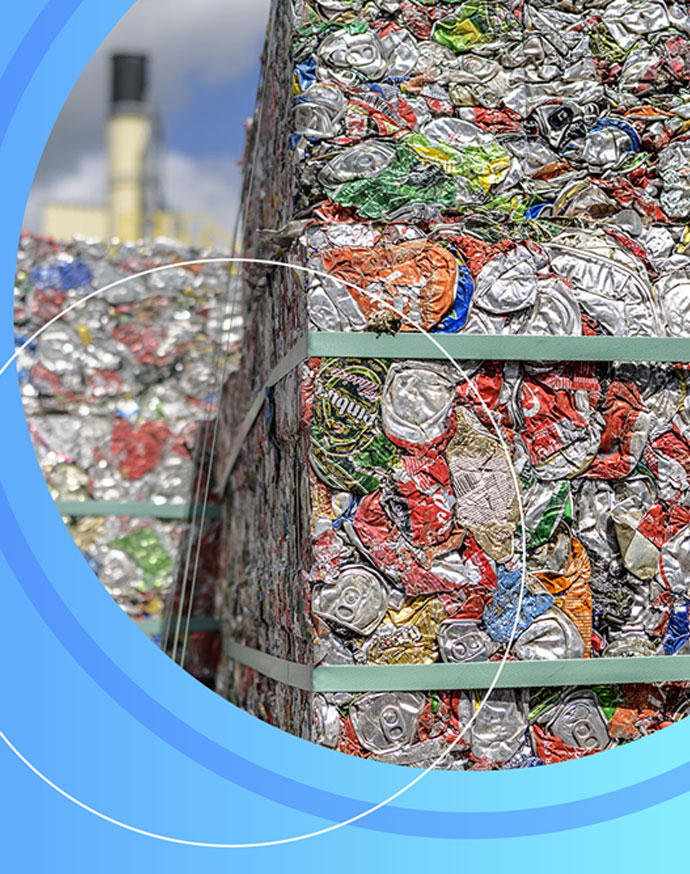 Steve Fisher
President and CEO, Novelis, Inc.
"As the world's largest recycler of aluminum, Novelis is proud to partner with Ball to advance a shared vision for sustainable aluminum beverage packaging and support their efforts to foster more long-term industry collaboration. Having recently announced our own ambitious sustainability targets to become a net carbon-neutral company by 2050 or sooner and reduce our carbon footprint 30 percent by 2026, we are committed to working together with Ball and other members of the value chain to continue to expand the use of lightweight, infinitely recyclable aluminum to achieve a more circular economy."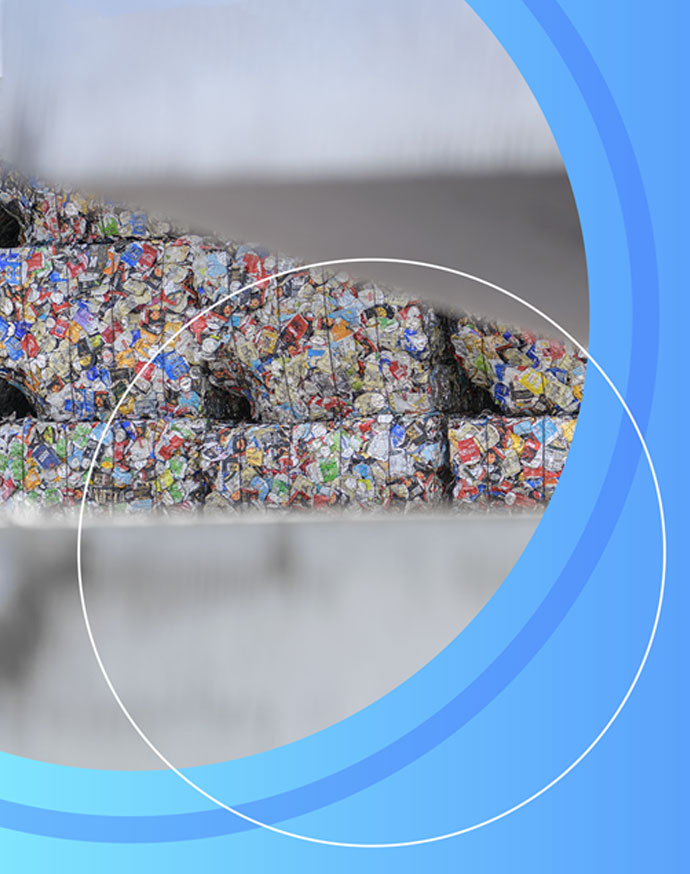 Clarissa Morawski
Chief Executive, Reloop
"It´s time for governments to lay the legal framework for effective collection and real recycling. The focus should be on quantity collected with the highest quality to easily enable circular systems – packaging with many lives – reusable and recyclable. The cumulative benefits from circular systems, like deposit return, mean less litter and carbon emissions; more valuable resources for local recyclers which means more jobs; and giving producers the opportunity to include large amounts of recycled content in their new packaging."
José Domingo Berasategui
Managing Director, GHI
"Today with our own 4.0 technologies, BeyondAlea®, our aluminum recycling furnaces are already able to obtain high metal yields with minimum energy in fully automated plants. As a leading designer and manufacturer of aluminum recycling technologies, we welcome Ball's circular ambitions and we are ready to support the industry towards the circularity transition towards 2030."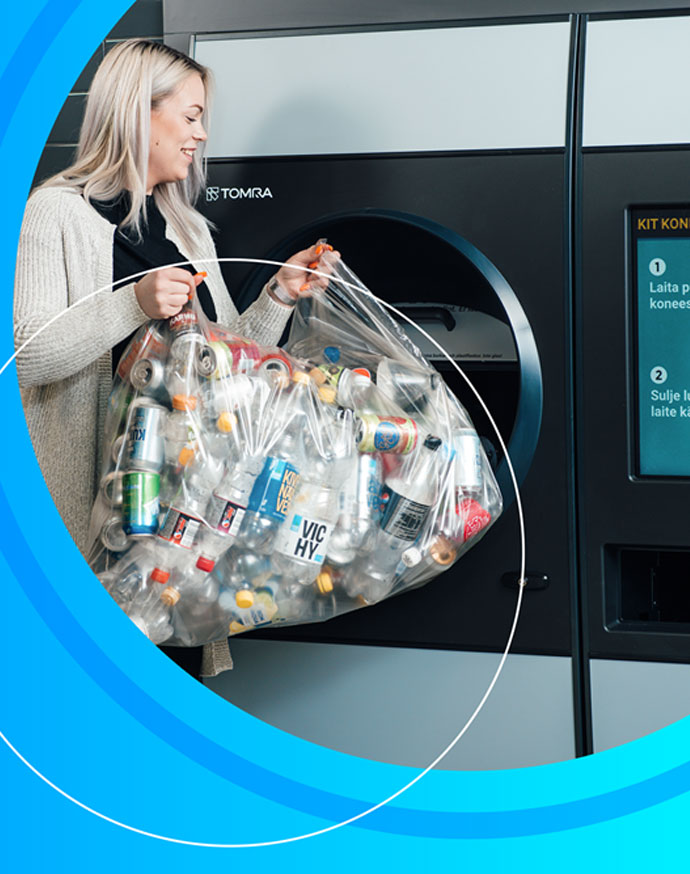 Chuck Riegle
Senior Vice President, Governmental Affairs & DRS Compliance, TOMRA Systems ASA
"TOMRA's technologies help drive deposit returns systems by making beverage container redemption easy for consumers, while reducing costs in a shared-mission to achieve more than 90% collection and superior material quality that enables used containers to be turned into new containers over and over again. With the right recycling policies, it is possible to achieve these high levels of circularity. We are pleased to work with Ball and partners across the industry toward greater sustainability in beverage packaging, now and in the future."
Beverage Can Recycling Rates Around the World
Towards a Perfect Circle
A circularity vision for the aluminum beverage can