Enjoy the sleek and premium 100% recyclable metal cups. The Ball Aluminum Cup is a sustainable, disposable cup option that won't go to waste. Aluminum is infinitely recyclable meaning it can be recycled over and over again without losing quality. Perfect for all your get-togethers, try the Ball Aluminum cup today.
Your choices add up, and the planet will thank you for choosing the Ball Cup. Aluminum is a great choice for the planet. Unlike plastic, aluminum can be recycled again and again without losing quality or value. Make the right choice for the planet.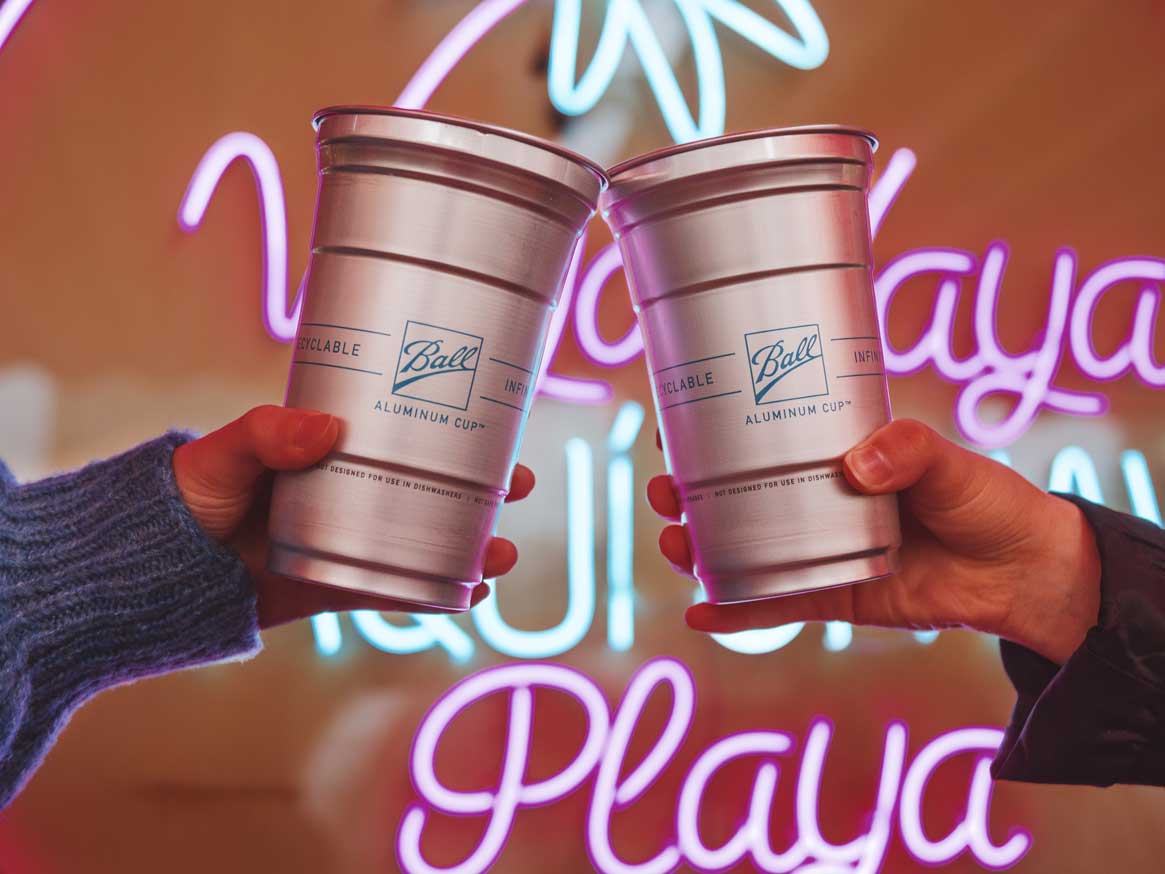 The Ball aluminum cup is a hit in backyards and stadiums.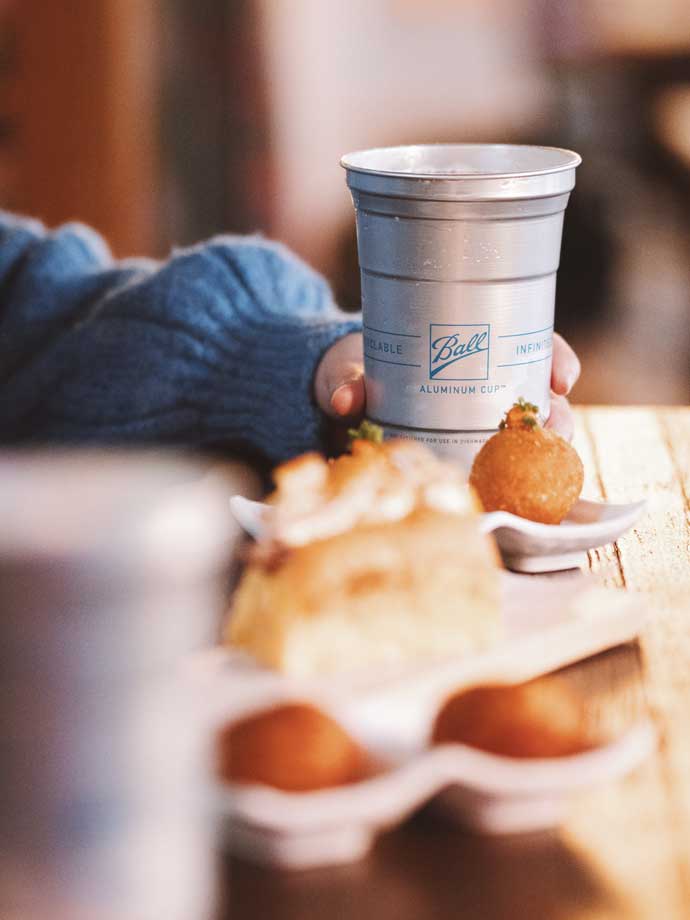 Get in on the sustainability party. Grab shopper's attention with eye-catching retail displays. We'll help keep your shelves stocked – you'll need it.
Customers care about the planet and expect restaurants and sports venues to do their part. Show your commitment to sustainability, too. Order the Ball Aluminum Cup for your business or event.
Cups began with cans
The evolution of the Ball Aluminum Cup started with our innovative cans.
Discover Ball packaging
Committed to sustainability
By 2030, we'll slash emissions, recycle 90 percent of the aluminum we use, and buy only sustainable materials.
Environmental goals
Work at Ball
Every day we boldly develop solutions for our customers' biggest challenges. Join us.
Find your fit