Inks that light up under UV lighting
Suitable for night clubs and bars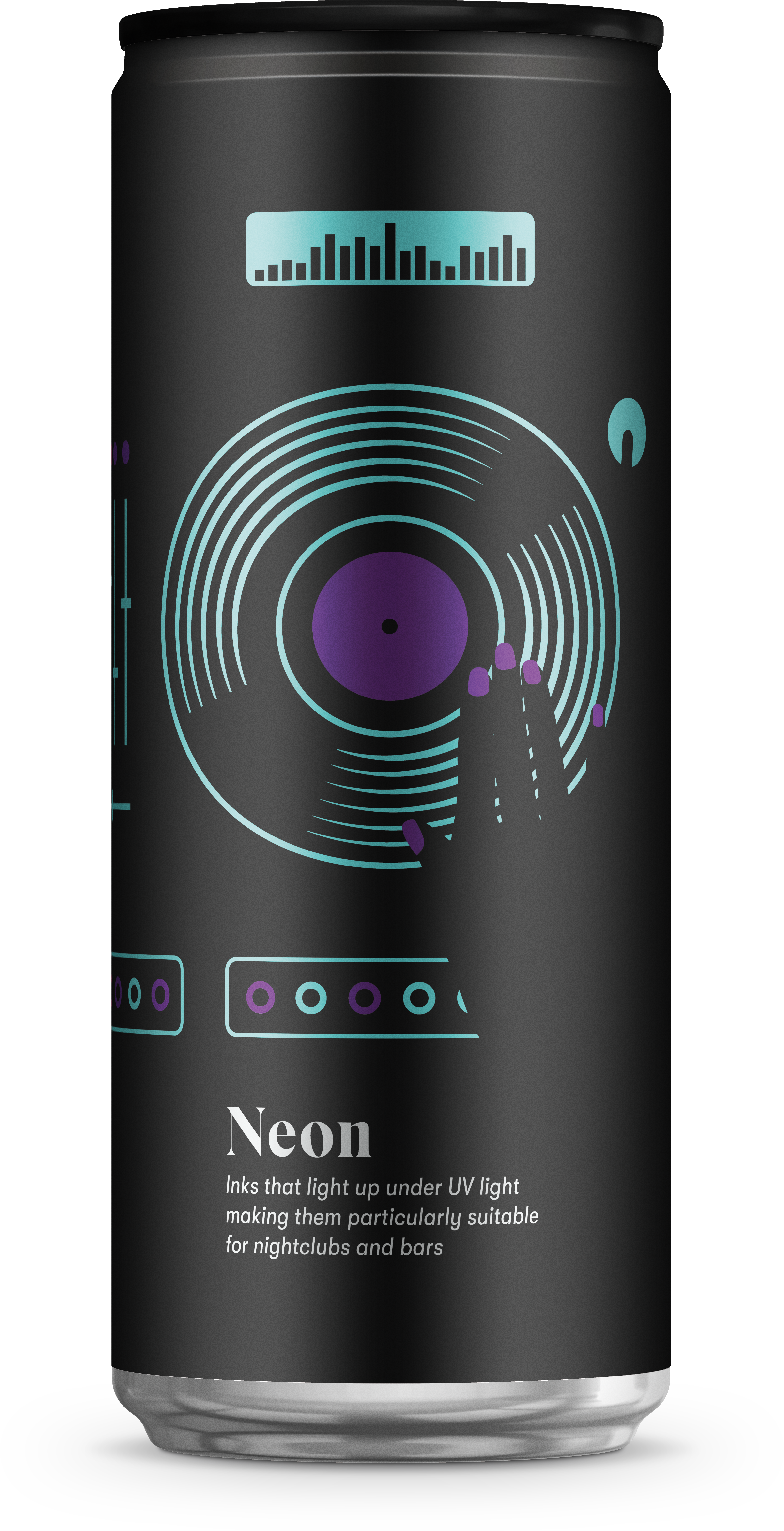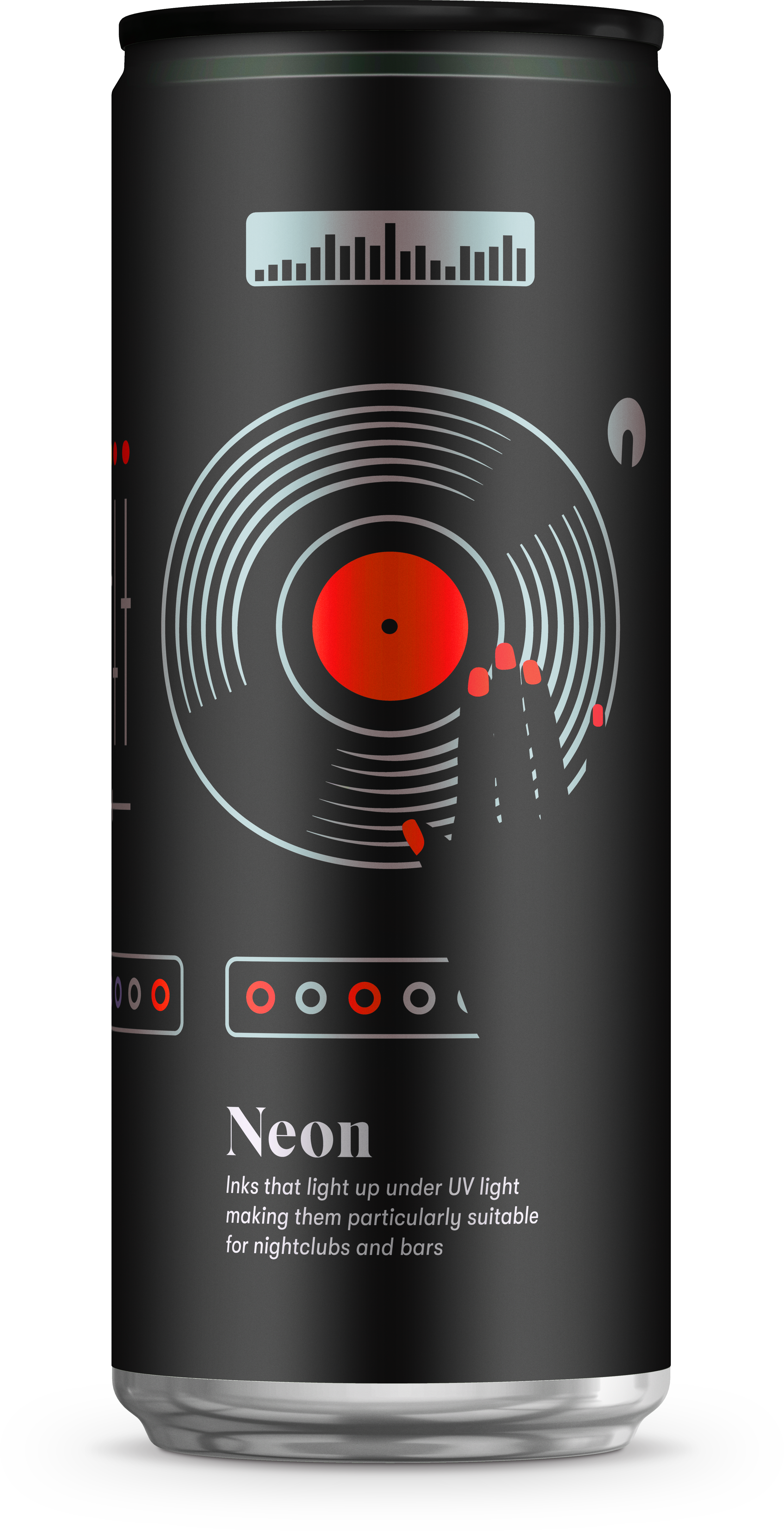 Why use this effect?
Ideal for a differentiated drinking experience within the occasion
Great for supporting fun and social brand values
Perfect effect to increase brand appeal and recall
Brands cannot be missed in stylish bars and night clubs
Things to know
The Neon effect makes designs shine when exposed to UV or black light
Neon inks are available in a limited number of colors including a transparent UV ink which is invisible under normal daylight. It only lights up under black light. It is not possible to match an exact Pantone color.*
Neon inks can be combined with any standard colors
The neon effect is available on all can sizes
UV transparent ink is best used on large text or shapes on your design
Elements created using neon ink should be placed in the main body of the can
We recommend design ideas are submitted to ensure the final artwork is feasible*
Compatible with cold-fill and pasteurization processes up to 82°C but not for retort
*For all our design guidelines for this special finish and available colors visit the Ball print guidelines portal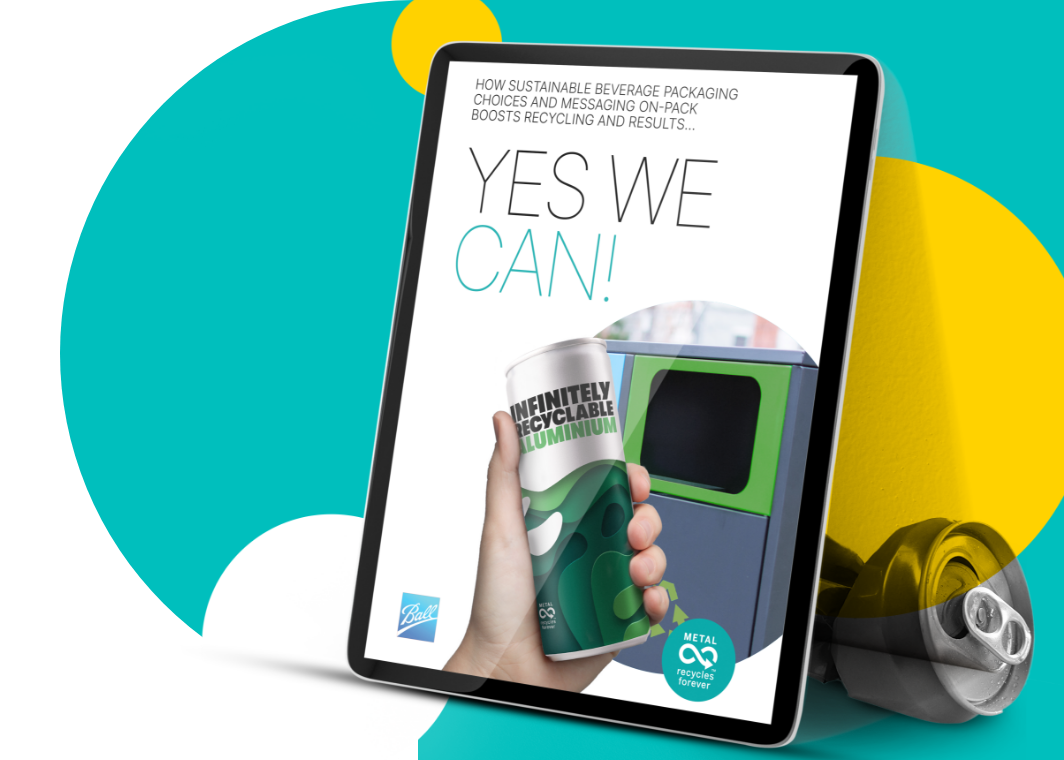 We explore sustainability messaging within beverage packaging. Maximize your commercial opportunity, drive brand advocacy while increasing recycling awareness and more. Download our Sustainability Messaging Report here.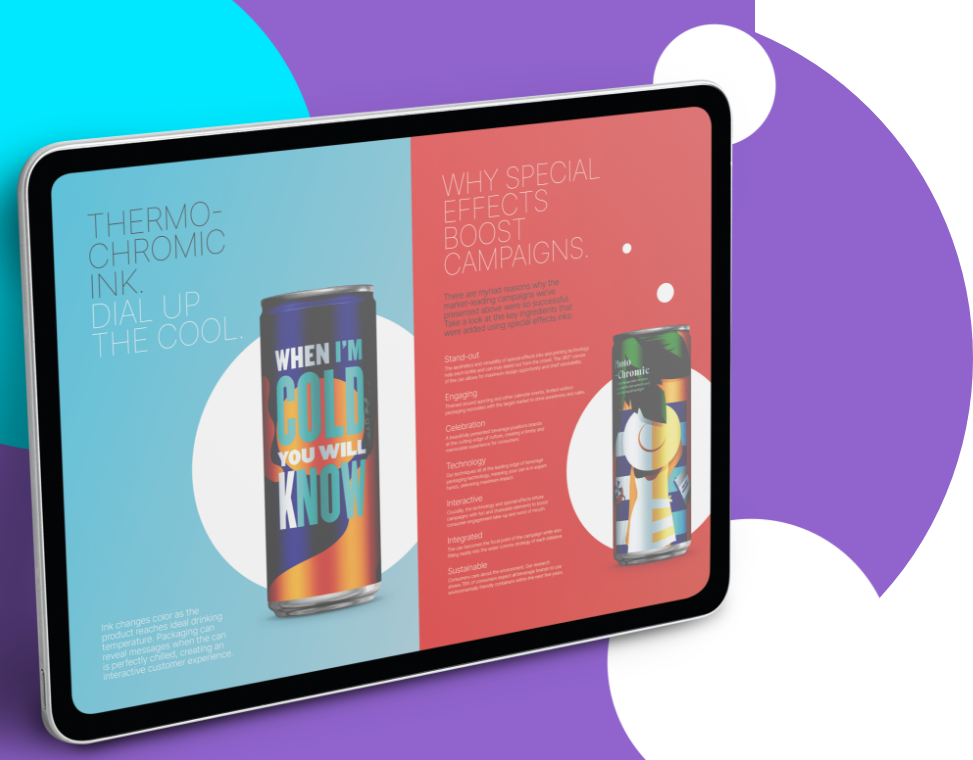 Our special effects inks and finishes can drive demand and ROI – the only limit is your imagination. Better yet, regardless of customization, the aluminium remains recyclable.
Contact our team
Let's work together on your next campaign and make 'what if' a reality for your business with our range of special effect inks and finishes. Contact our team below and see what's possible!