Water never looked so good
It's clear. The tide is turning on bottled water. Choose ATB-E for an infinitely recyclable and unbreakable bottle. With a twist-off top and custom shaping, your beverage will be fresher than ever. Meet rising consumer demand for a sustainable alternative to traditional packaging without compromise. It's the same great taste. And better for the planet.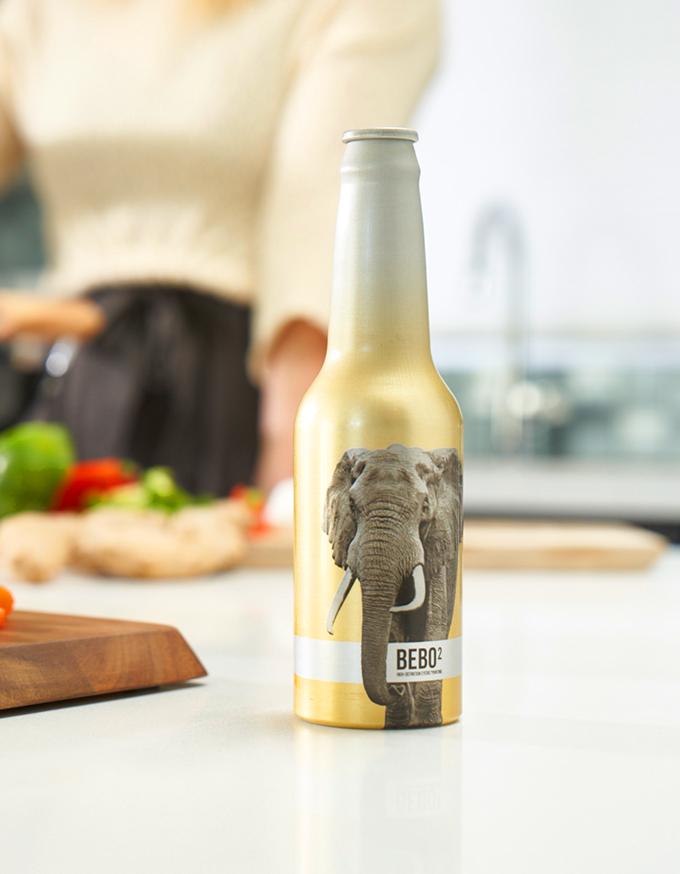 The Wow Factor
Stand out on the shelf.
Add a stylish and visually compelling pop to your aluminum packaging with our specialty inks, overvarnishes, special effects and custom shaping. Make your statement with temperature-sensitive color-changing text and Day-Glo graphics, crystal-clear photographic renderings, or artwork you can touch. The end result? Memorable bottles that stand out on the shelf, in the cooler, or in a crowd -- every time.