Climate Strategy
Approved Science-Based Target
In April 2020, Ball committed to an ambitious science-based target that is consistent with the level of decarbonization required to limit global warming to 1.5 degrees Celsius compared to pre-industrial temperatures.
By 2030, we will reduce our absolute carbon emissions from our own operations by 55% and within our value chain by 16% against a 2017 baseline.
Greenhouse Gas Accounting and Performance
Ball has reported Scope 1 and 2 greenhouse gas (GHG) emissions since 2002 and added Scope 3 emissions to the reporting portfolio in 2014:
Scope 1 emissions are direct GHG emissions from sources owned or controlled by Ball, and primarily include emissions from fossil fuels, such as natural gas and diesel, burned on site.
Scope 2 emissions are indirect GHG emissions from the generation of electricity, heating, cooling and steam generated off site and purchased by Ball.
Scope 3 emissions include indirect GHG emissions from sources not owned or directly controlled by Ball, but related to our activities. Examples include emissions related to the products and services we purchase and employee commuting.
In 2020 Ball Corporation emitted 1.11 million metric tons of GHG emissions (Scope 1 and 2), 15% less than in 2010. Fifty-nine percent of our GHG emissions resulted from our electricity consumption, and 35% came from stationary combustion. To reduce our GHG emissions, Ball continues to increase energy efficiency and investigates options to use more onsite renewable energy.
Since 2007, we have disclosed our GHG emissions annually through CDP (formerly the Carbon Disclosure Project). Today, we submit information to three of CDP's programs: climate change, supply chain and water. A high level of transparency of our sustainability performance, including corporate and product carbon footprints is important to ensure our customers understand our commitments and how we contribute to their own sustainability targets.
Our management and reporting systems, including internal audits, ensure the accuracy and reliability of our environmental information. We engaged ERM Certification and Verification Services (ERM CVS) to provide limited assurance in relation to our total 2020 greenhouse gas (GHG) emissions (Scope 1, Scope 2 and Scope 3).

GHG Emissions Along the Value Chain
We align our Scope 3 emissions reporting with the "Corporate Value Chain (Scope 3) Accounting and Reporting Standard" published by the World Resource Institute (WRI) and the World Business Council for Sustainable Development (WBCSD). Accordingly, we evaluated GHG emissions from 15 categories covering upstream emissions, like those from our suppliers, and downstream emissions, such as those from our customers.
Our 2020 Scope 3 emissions include the following categories: purchased goods and services (83% of total, including end-of-life treatment of products), capital goods (5%), fuel and energy related activities (2.8%), upstream transportation (3.6%), waste, business travel, employee commuting, downstream transportation, processing of sold products (all less than 1%), and investments (3.8%). Seventy percent of our Scope 3 emissions originate from the metals we convert in our plants.
Detailed insights in our Scope 3 emissions allow us to identify relevant risks and opportunities associated with emissions from our value chain, develop reduction plans and engage value chain partners in meaningful mitigation actions.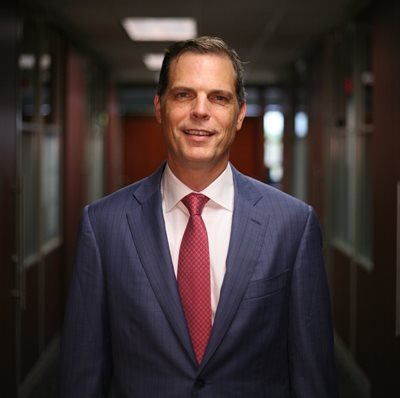 Supplier Perspective
"At Tri-Arrows Aluminum, we understand that Conservation must be a part of our Tri-Arrows_HF.jpgeveryday business, and that it is our responsibility to give back to our community through environmental stewardship.

Together with Ball, we are working to extend the impact we can make, as individuals and industry, from decreased energy use, to reduced CO2 emissions, to simply less trash in the earth. Through partnership and collaboration, we are building an ecosystem to reduce, reuse, or recycle, with a shared commitment to make a lasting difference.

Our focus on CO2 reductions began a decade ago and continues today with improvements in emissions and energy reduction. We have invested over $160 million in recycling capabilities with technology that allows us to convert post-consumer scraps and used beverage cans into usable raw materials. This technology increases the recycled aluminum content in our beverage container sheet, supporting products that reflect both consumer values and broader environmental concerns."

- Henry Gordinier, President and CEO, Tri-Arrows Aluminum